Agile European User Group – 4th edition
____
---
Fourth independent European User Group for Agile PLM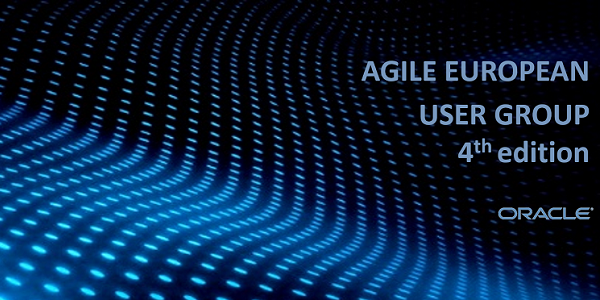 This event is postponed due to the Coronavirus outbreak, as soon as we have more details about rescheduling we will inform you
• Learn more about Agile PLM
• Meet industry experts
• Hear about Food and Drink  situation in 2020
• Continue a fruitful exchange of experiences with the European Customer Base.
The event is dedicated to executives or representatives of European Oracle Agile PLM Users
Meeting Topics
This 4th European User Group will be an opportunity to:
• Be involved in round table discussions to review and share best practice;
• Hear from Oracle on Strategy and Roadmap;
• Communicate our specific needs to be taken into account for future developments;
• Inform the experts of European challenges and hear from them about future developments Agile PLM.
Where
Oracle | 510 Oracle Pkwy | Earley | Reading
Free shuttle
There is a free shuttle bus from Reading station to the offices – more details can be found on this link.
Hotel Arrangements
A special rate has been negotiated at The Malmaison Hotel Reading for 1st April at £160 and for those arriving on 31st March the rate is £175 – this rate is only available until the end of February – please ring the hotel and quote KP Snacks to get this rate.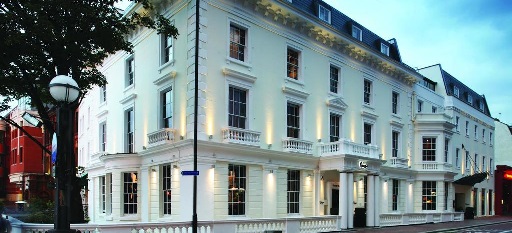 Dinner aboard the Princess Marina
Pease join us for dinner and an unforgettable evening aboard the Princess Marina on 1st April.  Coach transfers will be provided from The Malmaison Hotel. Sponsored by Sinfo One and Verdant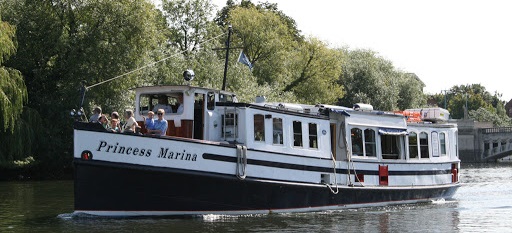 Siamo spiacenti, l'evento ha già avuto luogo
Agenda (the agenda will be updated when the event is rescheduled)
Day 1 – 1st April 2020
19.00    Registration & Coffee
19.30    Welcome and opening
Moderator & Speaker – Lisa Beattie, Group Head PLM  Support CoE at Intersnack 
19:40    Mars Dev/Ops Agile Journey (working title)
Speaker TBC – Mars
10.15    Speech TBD
10:45    Break
11:00    Agile PLM4P – Challenges & Opportunities
Round table discussion to share user experiences – linked to follow up session Day 2
11:30    Speech TBD  
12:00    Speech TBD
12.30    Lunch
13.15    Speech TBD
13:45    Packaging of the Future
Guest Speaker – Martin Hyde of Comply Direct
14:15    KP Snacks Packaging Initiatives
Guest Speaker – John Leslie of KP Snacks Ltd
14:45    Break
15.00    Speech TBD
15:30    Update from the Agile PLM User Group USA
Guest Speaker – Heather Moore – Senior Director, Information Systems –  Simmons Foods
16.00 – Close
All aboard for our Evening Event – Sponsored by Sinfo One and Verdant
Day 2 –  2nd April  2020
19.00    Registration & Coffee
19.20    Welcome and Opening
Moderator & Speaker – Lisa Beattie, Group Head PLM  Support CoE at KP Snack
19.30    Oracle Strategy and Development Update
Speaker TBC
10.00   SCRM – Managing Multiple Company/Facility relationships including Agents/Brokers
Guest Speaker – Mike Waddell, Technical Services Support Manager of KP Snacks Ltd
10.25    SCRM – Exchange of information with Suppliers including Agents/Brokers
Speaker – Stefano Mele,  Senior Business Consultant at Sinfo One
10.50    Break
11:00    Upgrade to 6.2.3 – A journey with joint support partners
Speakers – Lisa Beattie and Paul Giles,  Intersnack Group
11:30    Explanation of how RUPs are deployed versus full upgrades
Speaker TBC– Verdant
12:00    Upgrade Round Table Discussions
12:30    Lunch
13:15    Title TBC
Speaker – Paola Pomi – CEO Sinfo One
13.45    Speech TBD
14:15             
14:45    Break
15:00    Follow up from Day 1 – Challenges and Opportunities
       Oracle and Partners Led Follow Up
15:30    Review of the Agile PLM4P EU User Group 2 days
Roundtable discussions and next steps     
15:45    Wrap up and Close
Relatori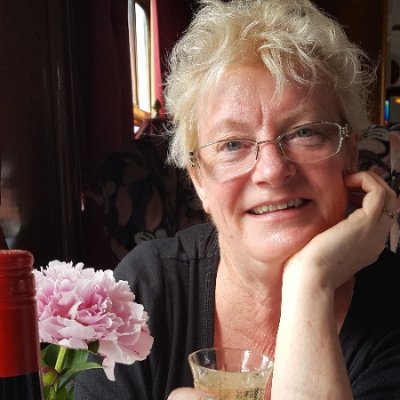 Lisa Beattie
Lisa Beattie is a data management professional, with over 30 years in the software application industry. During those years, Lisa has held most positions in the application lifecycle including Software Evaluation, System Analysis, Programming, Training, Delivery and Application Management and Support. Lisa has worked with many software suppliers to deliver solutions and has been on user group committees helping to engage and inform application users. In the past 10 years, Lisa has specialised in software solutions for the Food Industry. In her role in KP Snacks she was the Project Manager for the implementation of Agile. Currently Lisa has been involved in rolling out Agile across the Intersnack Group and now manages a Centre of Excellence providing support to almost 300 users of Agile.
Stefano Mele
PLM Senior Specialist - Sinfo One. Stefano Mele attained a degree in Economics and Management of Development at the University of Parma in 2011. Since 2012 he is part of the Sinfo One team. His job experiences varied from ERP application consultant, PLM Team Leader and Project Manager. As Project Manager he was involved in several Sinfo One PLM projects. He is currently in charge of PLM Service Line. He is mainly responsible of PLM On Premise as well as on Cloud implementations projects. He is the main responsible of PPM developments.
Paola Pomi
Paola Pomi is Sinfo One CEO and is a board-member of Redfaire International. She has been working with Oracle technology and particularly Oracle ERP and PLM solutions for almost twenty years. Paola combines strong functional and technical skills, gained from years working as a JD Edwards Financial Consultant, with an excellent understanding of key business challenges.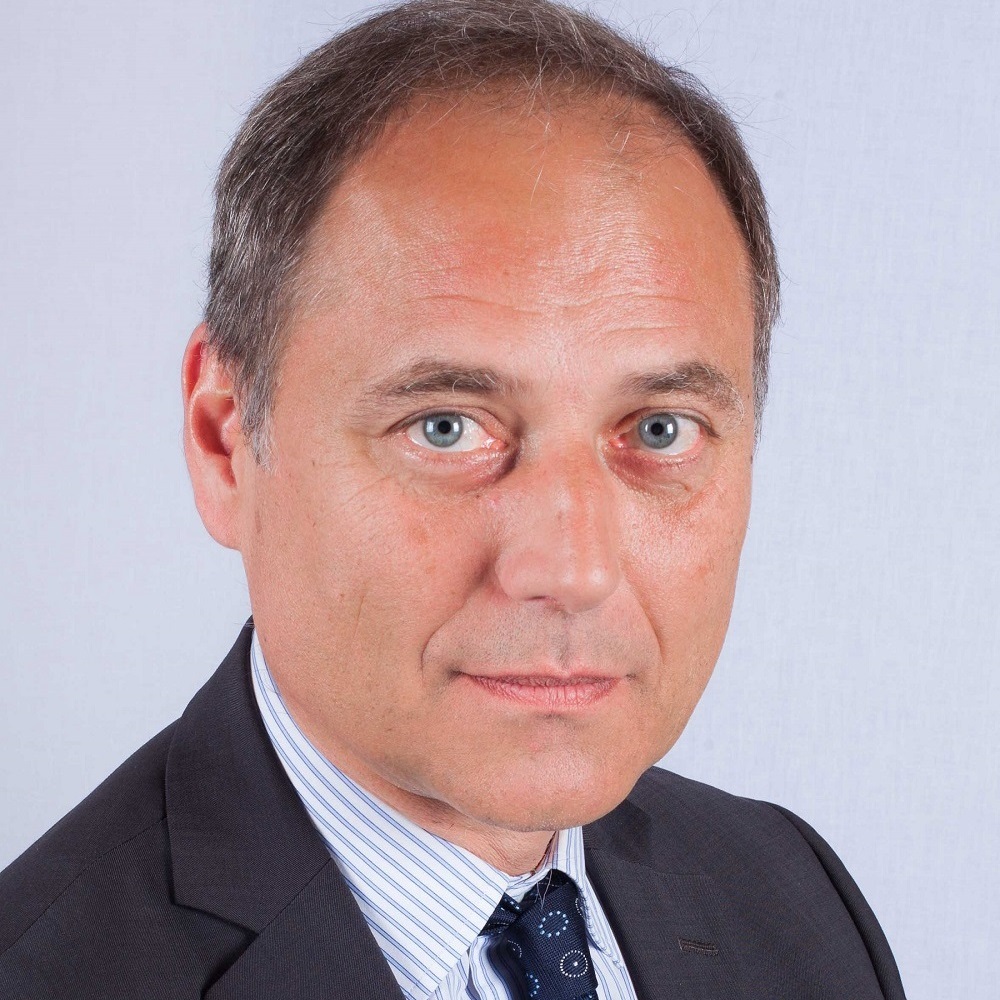 Lionel Albert
Senior Director for Supply Chain Planning and Manufacturing Solutions, Oracle EMEA. In his role, Lionel works directly with Product Development and Strategy, as well with customers and prospects. Lionel is in charge as well of the success of Oracle Supply Chain Planning and Manufacturing Cloud Services in Emea. Graduate in Supply Chain Chain, Lionel had been involved in supply chain for over 30 years, both in the manufacturing industry as well as in the software industry.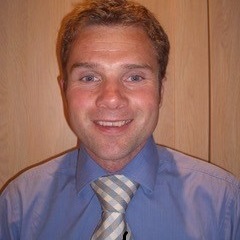 Mark Hyde
Mark Hyde is a business consultant with Oracle in the Supply Chain team. With a focus on the Product element of Supply Chain, he works with organizations to understand their business pain and collaborates on best for business solutions that result in profitable product offerings. With a background in Industry, Mark has spent 20 years within the Oracle community with a Supply Chain and Manufacturing focus.
Martin Hyde
Martin has a background in packaging consultancy and has recently developed and been promoted to a policy role at Comply Direct. As a dedicated Policy Leader for the company, Martin is responsible for keeping all members and staff constantly informed with changes in legislation, the resources industry and advising on significant impacts, ensuring that Comply Direct is able to pursue the best interests of its 1500+ customers. Martin champions industry and customer engagement; recently leading the business' response to the Resource and Waste Consultations with a record member participation.