Agile European User Group | 2nd Edition
March 2018 | Oracle Corporation UK Ltd. London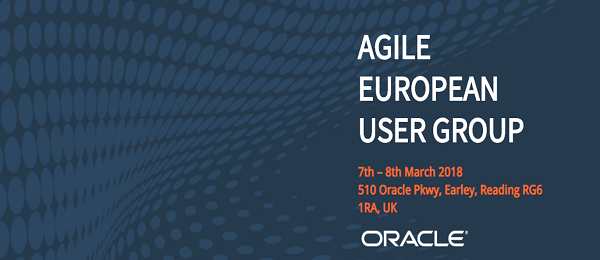 Second independent European User Group for Agile PLM.
A unique opportunity for executives or representatives of European Oracle Agile PLM Users to:
learn more about Agile PLM release 6.2.2 and upgrade progress
meet industry experts
learn more about European F&B legislation and requirements
continue a fruitful exchange of experiences with the European Customer Base
Meeting Topics
Whilst maintaining close links with the Agile User Group in America, this meeting renews the opportunity to meet and review European specific requirements.
An opportunity to:
raise and discuss issues faced when using Agile;
share best practice;
inform the experts of European challenges;
facilitate specific needs to be taken into account for future developments;
look at new functionality in release 6.2.2 and take a Drive Though some Agile modules covering topics that users have raised, with some practical demonstrations;
examine the potential effects of Brexit for Europe and hear from experts about future developments and Agile PLM4P events.
Programme
Day 1
9.00 
Registration & Coffee
---
9.30
Welcome and opening – Moderator & Speaker – Lisa Beattie
---
9:45
Release 6.2.2: Hear from two Agile PLM4P using companies about their experiences of the latest Agile PLM release
---
– 6.2.2 and their upgrade progress
– Lisa Beattie – PLM Project Manager – Intersnack
– Carrie Cooke – Global FSQ Ark & Agile Manager at The Kraft Heinz Company
10:30
Release 6.2.2: Find out about new 6.2.2 functionality and enhancements
---
11.00
Break
---
11:15
Release 6.2.2: See a demonstration of how 6.2.2 could enable Quid data to be processed to meet EU Legislation
– Cesare Tarricone – Oracle Service Line Manager at Sinfo One
---
12.45
Lunch
---
13.30
Drive Through the Agile Modules: Experience a Drive Through of the Agile modules – with breakout sessions
– Part 1*
---
15.00
Guest Speaker TBC
---
15:45
Summary of the Day
---
16.00
Close
---
19.00
Drinks reception at Malmaison Hotel Reading
---
20.00
Dinner at Revolution Reading
---
Day 2
8th March 2018
---
9.00
Registration & Coffee
---
9.30
Opening – Moderator & Speaker – Lisa Beattie
---
9.45
Brexit is an issue not just for the UK but will have an effect on the EU and all cross border food requirements –
Guest Speaker Oliver Leedam from Leatherhead Food Research
---
11.00
Break
---
11:15
Drive Through the Agile Modules: Experience a Drive Through of the Agile modules – with breakout sessions –
– Part 2*
---
12.45
Lunch
---
14.00
Oracle Update – Find out the latest news and plans for the future from Oracle
---
15:45
Update from the Agile PLM User Group USA
---
16.00
Close
---
* The Drive Through Sessions will include Agile modules and could include presentations and demonstrations by customers, partners and Oracle
Lisa Beattie
Lisa Beattie is a data management professional, with over 30 years in the software application industry. During those years, Lisa has held most positions in the application lifecycle including Software Evaluation, System Analysis, Programming, Training, Delivery and Application Management and Support. Lisa has worked with many software suppliers to deliver solutions and has been on user group committees helping to engage and inform application users. In the past 10 years, Lisa has specialised in software solutions for the Food Industry. In her role in KP Snacks she was the Project Manager for the implementation of Agile. Currently Lisa has been involved in rolling out Agile across the Intersnack Group and now manages a Centre of Excellence providing support to almost 300 users of Agile.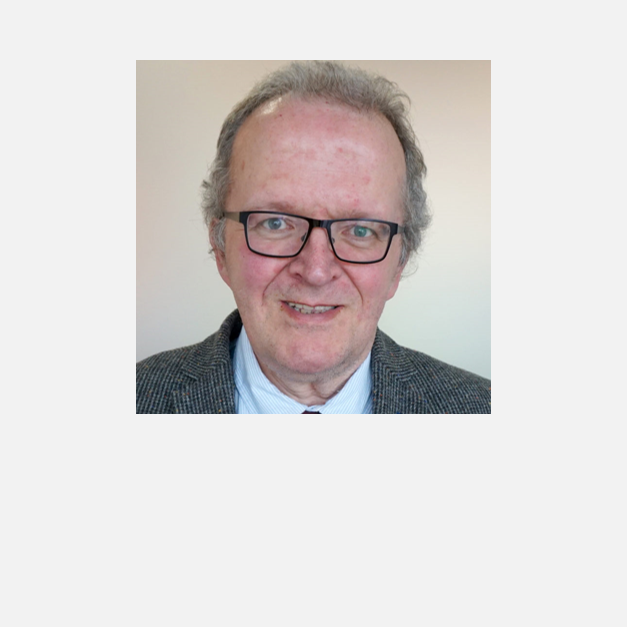 Oliver Leedam
With over 20 years' experience in the food industry, Oliver has extensive expertise providing regulatory support and training to both regulators and industry. He has worked across a variety of industries including soft drinks, food additives, ready meals, meat products, breakfast cereals and cereal bars. A career highlight has been providing training on the European Commissions' Better Training Safer Food courses across Europe, where Oliver was one of the specialist trainers on nutrition & health claims. Oliver covers English, Irish, American and European food legislation at Leatherhead Food Research.
Carrie Cooke
Global FSQ Ark & Agile Manager at The Kraft Heinz Company
Cesare Tarricone
Cesare Tarricone, was born in Newcastle (GB) in 1983. He attained a degree in management engineering at the University of Parma in 2007. Since 2008 he is part of the Sinfo One team. His job experiences varied from ERP application consultant, Team Leader Manufacturing and Distribution and Project Manager. As Project Manager he was involved in several Sinfo One PLM projects. He is currently in charge of Oracle Service Line. He is mainly responsible of ERP (JDE) and PLM (Agile) implementations projects.
Wes Frierson
Partner & Chief Strategy Officer at Verdant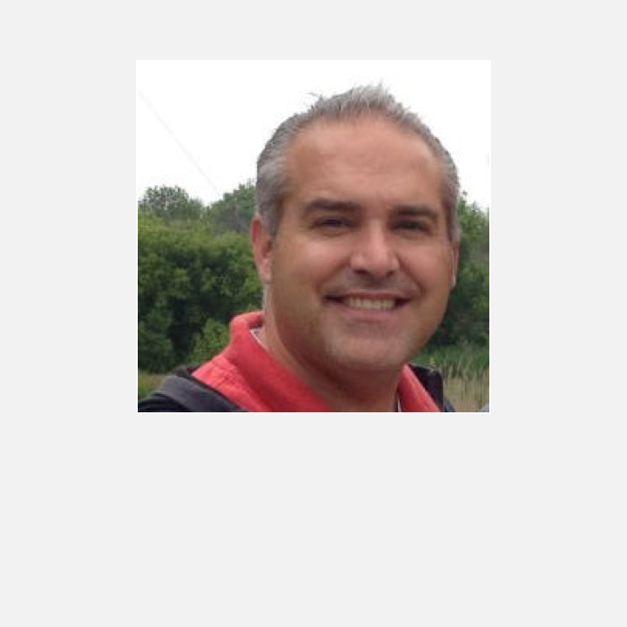 Steve Delzell
Steven Delzell serves as the director of product strategy, where he is responsible for product lifecycle management with a specific focus on the consumer packaged goods industry and formulation systems. Prior to joining Oracle, Mr. Delzell was an Implementation Manager for Logility Inc., now American Software. Mr. Delzell has over 15 years of enterprise software and supply chain experience. Mr. Delzell holds a degree from Taylor University.
KELLY MAYFIELD
Enterprise Software, Agile Methodologies, SaaS, Product Management, Cloud Computing, Solution Architecture, Product Lifecycle, Pre-sales, Professional Services, Business Intelligence, Analytics, Integration, Business Process. Kelly holds a degree from The University of Texas at Arlington 1995 – 2000. BA, Sociology, Advertising.